LCSMessengerHistory
LCSMessengerHistory 3.0.4.0 is now available.
Screenshots
When used with Communicator 2007, LCSMessengerHistory can be adde to the Communicator context menus for easy access to previous conversations.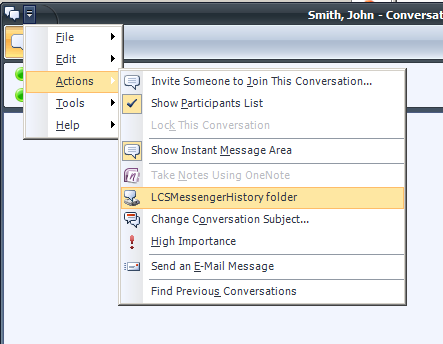 The LCSMessengerHistory tray icon provides access to the program's functions. The new Options item adds the ability to customize cartain aspects of the program functions.